Seng Heng Engineering Pte Ltd. (Singapore)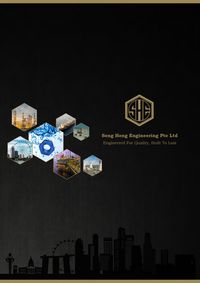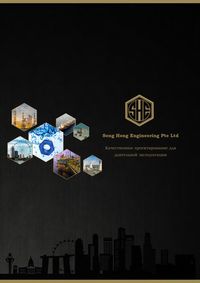 Seng Heng Engineering is a single-source solution provider of fasteners, turnkey machining and corrosion resistant coated products with more than 70 years of experience.
We provide a total solutions' package and on-time delivery worldwide.
With our new machining and coating facilities in Singapore, we have the capability to customize any fasteners and turnkey solutions to our customers' requirements.
In addition, our raw materials are stocked in a special automated retrieval system for full traceability records which meet stringent requirements by our clients.
Continuous Growth
Through the years, we have forged long-term partnerships with Original Equipment Manufacturers (OEMs), Engineering Procurement Contractors (EPCs) and major oil companies to support their needs. Seventy years on, we remain steadfast in our commitment to our customers' trust and loyalty, motivated by a genuine passion for continuous improvement in our products, quality standards and services.
We keep up with global trends and employ what the latest technology can o?er. This includes a sophisticated ERP system for order processing, coupled with online traceability software for e?cient product tracking to guarantee that your orders are in good hands. Likewise, we have in place, a highly flexible manufacturing system that produces a wide range of products, both in small and large scale, on demand.
Long Established Expertise
We have an extensive track record in providing products and services to a wide range of industries that include:
Refineries and Petrochemical Plants
LNG Plants
Onshore & Pipe Transportation
Power Station Plants
Gas & Steam Turbine
Heavy Civil Construction
Offshore Platform
FPSO
Subsea (API 20E)
Guiding Principles
Vision
To be the global leading manufacturer of fasteners, turnkey machining and corrosion resistant coated products for the Oil & Gas industry for OEMs, EPCs and major oil companies.
Mission
To deliver top quality products on time through long term global partnership in achieving total customer satisfaction.
Value System
We are strongly committed to "Deliver Quality Products on Time", a philosophy that has earned us our impressive track record in the last seven decades.
Quality Assurance
Total customer satisfaction is our goal in all that we undertake.
We place great emphasis on product quality and we are dedicated in our stringent processes that ensure our products are engineered for lasting performance.
Our operations are certified ISO 9001, OHSAS 18001, API Spec Q1 9th Edition and each and every one of our product is certified by our strict QC regime. We aim to achieve the API Spec 20E accreditation shortly to further raise our standards as a leading global manufacturer.
Web Site: www.she.com.sg